Our   favorite  rv  resources
This page holds all of our favorite RV resources, products, or services we use and love as full time RVers. If it's referenced here, it's because we use these RV resources. 
The Dyrt is the #1 rated camping app on the market with over 1 million user-submitted campground reviews. They have fun monthly contests for users with great prices, allow you to download maps for offline use, and offer up to 40% off select campgrounds. Their route planning tool is super helpful for planning a big trip. Get 10% off your pro membership by using code ESRV.
A free website that makes planning your stay super easy. See reviews, helpful information, and even pictures for thousands of RV parks, dump sites, public lands, and state parks.
Enjoy wine, fresh fruits & vegetables, and historical places? Then you will love camping at them! Harvest Host is a membership website that allows RV'ers to camp at unique locations throughout the United States for free! This is one of our favorites!  Get 15% off when you join clicking the button below!
Amazon Prime is an annual membership that allows you to get FREE 2 day shipping on most products on Amazon. Considering we don't stay in places for too long, 2 day shipping is a life saver. We also love having Amazon Prime for streaming movies and shows. It's a great bonus for us.
Traveling full time in a van or RV means you go through a lot of fuel. That's why we love GetUpside a free app that gives you cash back when you fill up. They've partnered with thousands of gas stations across the USA to help you save. Who can so no to cash back? Use code "QSB5P" to get $0.15 back PER gallon on you 1st fill up!
Thrive Market is an online store that has an extensive selection of healthy, organic items to fit any diet. They will ship your market items directly to you wherever you are in the US. Plus they have great savings, with prices 25% – 50% off normal store prices. See our box haul and review video here. Use our button to get $20 off your first order!
Choosing the right extended warranty for your RV can be tricky. While there are lots of options with different plans and prices, we feel confident recommending Wholesale Warranties. Think of it as peace of mind for big costly expenses down the road!
Need a domicile? Escapee's is one of the largest networks of full time RV'ers. Their membership offers a monthly magazine (which is great), the opportunity to meet up with other RV'ers, and crazy discounts for insurance, tires, and more. They also offer "clubs" which allows you to meet up and caravan with fellow full time RV'ers.
We love free camping, but there aren't always public lands to camp on. Boondocker's Welcome allows you to camp for free overnight on private property. Every stay we've had with BDW has been incredible! We've made new friends, sleep wonderfully, and met other travelers. While their is a small annual fee, it's made up for with just three nights of camping. Properties are located in Canada and USA.
Need to make a cover image for your youtube videos? What about a beautiful post for facebook, instagram, email header, and more. Canva allows you to create visually appealing images for marketing or your website from pre-created designs or with your own creation. We use a lot of their royalty free images too.
If you're uploading photos to your blog you need to compress them. It helps the load time of your website, retaining viewers, and making your website in general run better. Tiny PNG allows you to upload up to 10 photos at a time for free or unlimited uploads if you join their annual membership. Also their logo has a panda. We love pandas!
Staying in touch with your audience is crucial in building a following. We use Convertkit for our email correspondence and love how we can create specific email series for our different audiences. We've used other services in the past, but have moved all of our business email to Convertkit because of it's ease and functionality.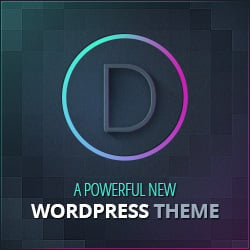 WordPress is the suggested platform for bloggers. Signing up is easy, but designing your website or blog isn't always as easy. That's why we use Divi Builder by Elegant Themes. It's a WordPress plugin that makes website design uncomplicated. They have templates to download and edit with a front end editor. With 0% website design background we used Divi to create our blog!
If you want to start a travel blog you'll need to learn how to take quality photos (if you don't know how already). In addition to taking great photos you'll have to have great editing! Dennis uses Lightroom Creative Cloud to edit all of our photos for instagram, facebook, and our blog. Lightroom helps him make a good photo into a great one.
Music makes or breaks a video. It can evoke emotion or it can turn a viewer off. If you're a creator on Youtube there's nothing more important than having high quality, royalty free music. Epidemic sound is by far the best resource for amazing beats that to accompany the perfect scene and setting for every video. 
Uber makes it super easy to catch a ride wherever you are. Clean cars, friendly conversation, cheap fares. We use both Uber and Lyft to see who has better rates, quicker pick up times, or a discount for the month! If you're new to Uber, use code Xergu when you sign up.
Lyft makes it super easy to catch a ride wherever you are. We love using this to get to and from big cities. We use both Uber and Lyft to see who has better rates, quicker pick up times, or a discount for the month! If you're new to Lyft, use code LIZ 663987 when you sign up! 
We don't have a satellite dish on our rig. Instead, we use Apple TV to stream our favorite shows on Hulu. As long as we have internet, we have TV. We still get all of our favorite cable TV shows, and even movies. The best part…no commercials! At $11.99 per month, it's hard to say no.
Audible allows you to download and listen to books. For full time RV'ers that love a good story, this is a definite must. We love listening to books on the road and you can choose from millions of books.
We love that a good book can bring us comfort, joy, hope, passion, or knowledge on the road. And we're so excited to have found Bookshop.org that allows us to order and get great books shipped to us while supporting independent book stores! 75% of profits go directly to writers, publishers, and stores across the nation. You can see our favorite books here!
Podcast addict is a free app (for android users) that allows you to listen to your favorite podcasts. There's nothing like a good podcast to help pass a long drive. If you have an iPhone, iTunes or any other podcast app will work. This is just the one we use since we're android users.
A VPN is a must as a full time traveler or digital nomad offering protection and safety from hackers. By encrypting data, it keeps your information safe when on public wifi. And as a bonus, it also allows you to watch Netflix or Hulu even if you're out of the country. Get 83% off plus you first month free!
The number 1 streaming app for television and movies and is a must in our RV household. We love it more than ever now that you can download movies and shows for offline use (when we have poor or no internet connection). Only $7.99 per month to unlimited stream.